Peoples Jewelers Reviews: Low Quality, Bad Service, High Prices
Amazon sometimes offers an amazing discount price; This is a great opportunity to save big and still get quality jewelries. It is one of our favorite vendors and they have generously offered our readers an exclusive coupon.
We get commissions for purchases made from our affiliates through links in this article. Learn More.
Overall Score:1
Price:1
Selection:1
Customer Service:1
Pros
Cons

Poor quality
Terrible service
High prices

Other Recommended Retailers
THE HISTORY
Peoples Jewelers is one of the oldest jewelers in Canada, dating back almost 100 years. The company expanded over most of the century on its own, until being bought out by the US giant Zales Corporation. In 2014, Peoples joined the Signet corporation (parent company for Kay Jewelers and Jared) after their acquisition of Zales.
They currently operate 150 stores sprinkled around Canada.
THE EXPERIENCE
Peoples was about as a drab an experience as I've had in all of my secret shopping experiences. We visited their location at the West End Mall near Toronto. Despite the mall having a bright and modern feel, the store seemed drab and dated.
We went in and started to browse the engagement ring section. Eventually one of the sales associates freed up and came over to help. There was absolutely zero engagement. The only words we heard from her were "which one do you want to look at?"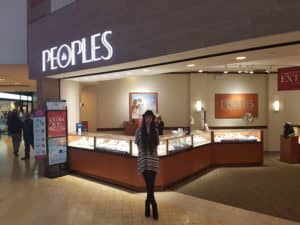 After looking at one diamond the salesperson got distracted by one of her colleagues, so we were only able to look at one ring while we were there. I was trying to figure out why this feeling was familiar to me. Only after I did my research for the "history" section did I realize what it was. It felt just like going into a drab Zales or Kay store.
THE PRODUCT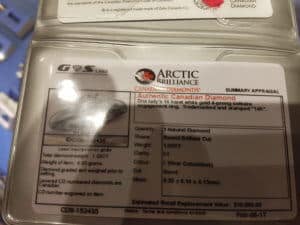 Unfortunately that one ring we saw was far from impressive. We took a look at a 1.03 I color I1 clarity (GS certified) in a white gold setting for c$5,875. This was one of the ugliest diamonds I've ever seen. First, the inclusion was glaringly noticeable. Second the diamond was so poorly cut, it was incredibly dull. Round diamonds should have a depth around 62% (never exceeding 63%). Any deeper and the diamond will not only look dull, but it will also look smaller than well cut round diamond of the same size.
THE VALUE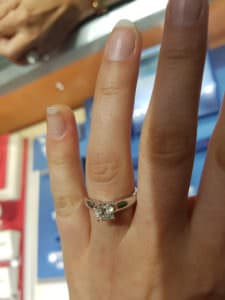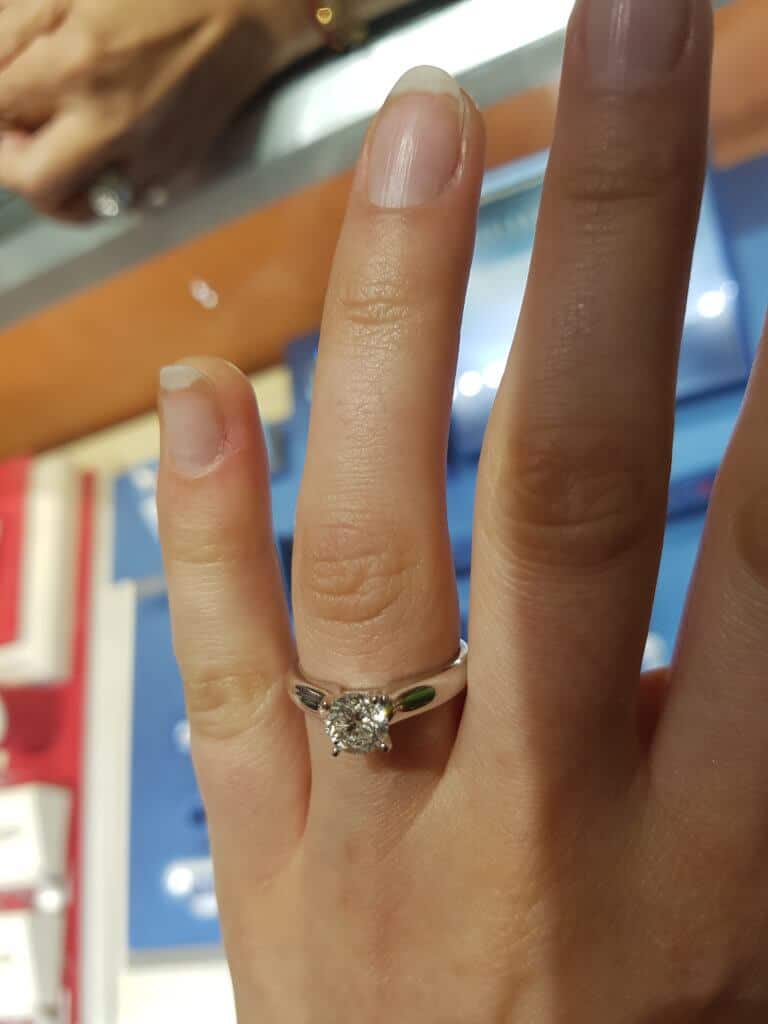 Not only was the diamond poor in quality, but it didn't offer much in the way of value either. Here is a comparable (1.01 carat I color and I1 clarity) diamond from Amazon for c$3,354. Add in a nice solitaire setting, and this is still about c$2,000 cheaper than the option from Peoples.
BACKGROUND OF AMAZON
There is no reason for me to bother with a history of Amazon — the company's reputation precedes them. Speaking personally, I love Amazon. My family and I have been long time customers of Amazon and I admire the company's philosophies.
Amazon has built a fantastic business model of providing bulk items with razor thin margins. For a major retail chain, their service is second to none. They also have a legendary return policy.
Amazon has a great reputation for jewelry and many other products for a long time. Speaking from experience, from the perspective of a supplier, I used to be impressed with their quality control. Impressively, the quality of their jewelry has seemed to have gone up over the last few years.
BOTTOM LINE
Peoples is just not the place to buy an engagement ring or any other diamond jewelry. It wasn't the worst store we visited in Canada, but it was near the bottom. You are better off looking elsewhere online for example from Amazon.
Thank you for visiting my site, if you do have any questions about buying or selling jewelries online, please leave them below and I will be more than happy to answer you.
Your Product reviewer $ Blogger
John J J
Founder