Brought to you by myclicklabacademy.com; certified reviewer of world wide web marketers
Employment Rights: Everything You Need to Know about your rights as an employee.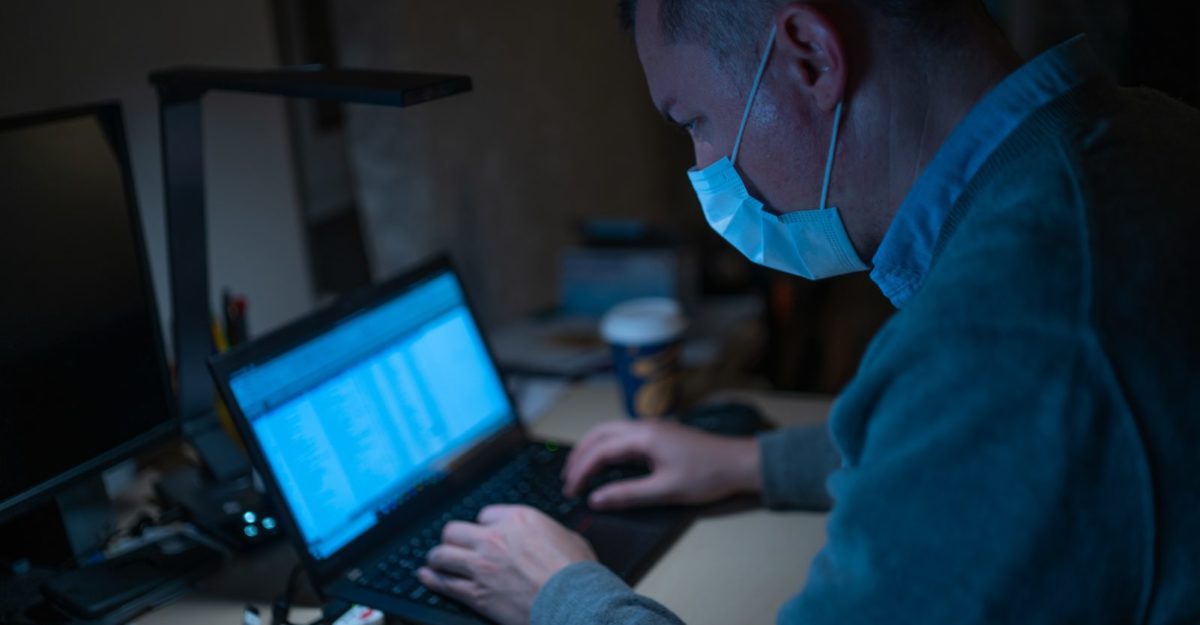 Uncertainty continues to grow surrounding the corona virus outbreak and its impact on employment and the Canadian economy and the rest of the world.
Both employees and employers in Ontario and British Columbia are contacting us with varying questions about their workplace and employment rights. Workers want to know what protections they have under labor and employment law. Employers are seeking guidance on how to maintain a functioning business during the COVID-19 response or during any time in life.
This blog will answer the many questions we are receiving from clients and the public.
TABLE OF CONTENTS
Rights to a Safe Workplace
Employees and Self-isolation
Working From Home
Fired or Put on Temporary Layoff
Changes Made to Your Job
Government Aid
Closure of Non-essential Businesses
Employee Questions About Corona virus
What are my employer's responsibilities where a safe work environment is concerned?
An employer has responsibilities under occupational health and safety legislation to maintain a safe and healthy work environment. Anyone who meets the criteria for self-isolation and quarantine should be advised by their employer to do so. Anyone who is exhibiting symptoms of COVID-19 should be sent home immediately on medical leave.
Can my employer let me go or fire me if I do not want to work because of concerns about corona virus contamination at work?
If a workplace poses a clear danger to the health and safety of its employees then it may be reasonable to refuse to continue to work. This will depend largely on:
what the nature of the workplace is;
the suspected safety risk;
the individual needs of the employee; and
what is reasonable in the circumstances.
The Occupational Health and Safety Act protects Ontario employees from discipline or termination in the event that they report or refuse to work as a result of a safety concern. The Occupational Health and Safety Regulation in British Columbia provides that same right.
Anyone who meets the criteria for self-isolation and quarantine should be advised by your employer to do so. Anyone who is exhibiting symptoms of COVID-19 should be sent home immediately on sick leave.
With the threat of COVID-19, employers will need to be more flexible when accommodating the safety concerns of their employees. If the nature of an employee's job allows for them to continue to work away from the office, or explore some work from home options in the digital market, it will likely be in the employee and employer's best interest to allow this kind of options.
Learn More:
Right to refuse unsafe work during COVID-19 Can an employee refuse to self-isolate? As previously mentioned, all employers have a duty to provide a safe and hazard-free work environment. And so, whether an employee is actually ill from the virus, been in contact with someone who is ill from the virus, or has, as another example, traveled internationally in the last 14 days, the employer would have the right to force that employee to stay home, in order to protect its other employees.
Does my employer have to pay me if they tell me not to come into work due to COVID-19?
Employers are not required to pay employees who have contracted COVID-19 or are in quarantine. Similarly, if your employer has requested that you self-quarantine or has asked staff to go on leave as a result of COVID-19, they are not necessarily required to continue to pay their employees.
If your employer has the ability to allow you to work remotely and you are able to continue to perform your usual duties, then you are entitled to your usual pay and benefits.
Employees may also be able to use vacation days, sick days, banked overtime or access unpaid sick leave protection pursuant to provisional legislation in Ontario and British Columbia.
What are my rights if my employer won't let me work from home?
It depends on the circumstances. For example, if an employer will not allow you to work from home because your children are home and you have no choice but to care for them, that would be discrimination on the basis of family status under both the Ontario and BC Human Rights Codes.
The employer would have to accommodate to the point of undue hardship. If, however, the employer is asking you to come in to work because the workplace is safe, the company has taken all reasonable precautions and is following the government's recommendations, then an employee would be obliged to attend.
My child's school closed due to corona virus, and I can't find anybody to take care of them. Do I still have to go to work?
Your employer has a duty to accommodate your situation; it cannot discriminate against you on the basis of your family status. However, you also have a duty to cooperate. You must exhaust all possible solutions (including but not limited to asking family members, seeking out daycare, and proposing reduced or modified hours) before resorting to asking your employer to allow you to take a leave of absence.
Related Articles:
Can I bring my child to work if I can't find childcare during the teacher's strike?
Am I owed severance if I am fired or let go due to the COVID-19 pandemic?
Businesses across Canada are being negatively impacted by the response to growing corona virus pandemic. As a result, many employers have chosen to permanently lay off employees in order to reduce the cost of payroll. Everyone from front line office staff, to middle managers, to senior executives are being affected.
In Ontario and British Columbia, an employer can terminate an employee or let an employee go at any time for almost any reason, as long as the reason does not violate the employee's human rights, and is not discriminatory. This is what we call a termination without cause.
In a dismissal without cause, the employee is owed severance pay. In Ontario and British Columbia, the provinces' respective Employment Standards Act determines the minimum amount of severance an employee should receive. However, it is common law that sets the standard for what a laid off employee should actually receive. To correctly calculate severance pay under common law, we consider the employee's age, years of service with the company, position, and the terms of their employment contract.
An employer may tell an employee that has been fired due to COVID-19 that they have been let go "for cause." A termination for cause means that an employer does not have to provide the employee with common law severance. In reality, a dismissal for cause is only reserved for the worst types of workplace misconduct. Employers often apply a for cause dismissal to terminations that do not qualify. Before you accept your employer's reason for termination during the corona virus pandemic, you need to talk to an employment lawyer to determine your options.
If you have lost your job due to the corona virus outbreak, you should contact an employment lawyer to find out what your full rights and entitlements are and also consider other options like digital marketing training to grow a skill in different career.
Can my employer put me on a temporary layoff during the corona virus outbreak?
Can my employer temporarily lay me off? This is the most common question that individuals are asking during this crisis. Your employer may be able to enact temporary layoffs for some or all of their employees to deal with the temporary closure of a business or any financial troubles that may arise as a result of the COVID-19 outbreak.
Ideally, employers should have properly drafted employment agreements or manuals which explicitly allow the company to temporarily lay off its employees by contractual right. Absent a contract allowing an employer to temporarily lay off an employee, it may be more difficult for that employer to enact a temporary layoff.
If an employer puts you on a temporary layoff as a result of a downturn in business, that could entitle you to severance pay. The changes to the terms your job (what you and your employer previously agreed to) would be significant, and may actually be treated as a termination and a wrongful dismissal.
If you have any questions about all of this, feel free to leave them in the comments section below and I'll get back to you as soon as I can.
Exciting things to look forward to thanks to the internet, so don't let anything hold you back.
Your Friend
John J J
Founder